Bio
The Under-The-Radar Secret Of America's
Top Direct Response Companies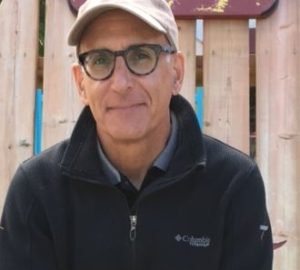 Some copywriters spend a lot of time promoting themselves with blogs, podcasts, and email newsletters.  
I tend to fly "under the radar," quietly creating controls and making wheelbarrows full of cash for many of the biggest names in publishing and alternative health. 
I've been a successful freelance copywriter and direct marketing consultant for more than 24 years.  And I get all of my new business from referrals from delighted clients, the best kind of marketing there is.
But if you don't happen to know me personally, then here's what you need to know…
I've written 20+ controls for BottomLine Inc., Soundview Communications, Rodale, Newsmax Health, Baker's Best Health, and many other "A-level" clients.
My copy beat a famous 11-year control for Bottom Line Health, and became the control for both internal and outside lists.
Another control I wrote for BottomLine Inc revived a 5-year-old book. I was hired to write a promo that a well-known "guru" with an email following had screwed up. The client couldn't even mail his copy. But my promo beat their top response rates for book promotions by 25%. That promo is now being rolled out to multiple lists.
I say this not to brag, but to emphasize a point that John Carlton made recently: "Beware the clean-handed man advising you on gardening." In other words, if you want the money to pour in the door, go with a writer who's done it time and time again.
Recognitions
I've received numerous distinctions in both the United States and Canada, including awards from the Art Director's Club of New York, the Canadian Marketing Association (RSVPs), the Hotel Sales and Marketing Association International (HSMAI), and the Canadian Circulation Management Council (ACE).
My articles have appeared in INSIDE DIRECT MAIL and Canadian Direct Marketing News. I also served as a Senior Judge for the R.S.V.P. Awards (now called the Canadian Marketing Awards, Canada's largest marketing awards competition) in 1994.
I have presented seminars on direct marketing and copywriting at industry conferences sponsored by the Canadian Marketing Association (CMA), the U.S. Direct Marketing Association (DMA), Canada Post Corporation, and the Promotional Products Association of Canada (PPAC). I was on the Advisory Committee for Seneca College's Creative Advertising program, where I taught their Introduction to Direct Marketing course in 1999.
Other
Master's degree in Public Relations from Boston University
Bachelor's degree in Journalism and English with honors from the University of Massachusetts, Amherst, where I was elected to Phi Beta Kappa.
Interests: copywriting, salesmanship, tennis
I write sales letters, direct mail packages, print ads, brochures, web copy, articles, press releases, email and social media marketing campaigns.
For a free consultation about a marketing challenge you're facing, please contact me at barnabykalan@rogers.com